About your Arizona editors
Tiffany & Bosco, P.A.
2525 E. Camelback Road
Phoenix, AZ 85016
Phone: 602/255-6000
Fax: 602/255-0103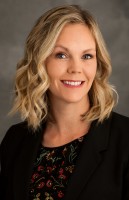 Jodi Bohr (Full Bio
) who is a shareholder with Tiffany & Bosco, P.A., in Phoenix, has been representing businesses in avoiding and resolving employment disputes for 15 years. Jodi adeptly counsels clients on a wide array of state and federal employment laws, conducting workplace investigations, performance management issues, and other human resource matters. She advocates for her clients in federal and state courts as well as before administrative agencies, including the Department of Labor, Equal Employment Opportunity Commission, Arizona Civil Rights Division, Industrial Commission of Arizona, Office of Special Counsel, and the Occupational Health & Safety Administration.
E-mail: jrb@tblaw.com

About the firm
Tiffany & Bosco, P.A.

2525 E. Camelback Road
Phoenix, AZ 85016
Phone: 602/255-6000
Fax: 602/255-0103

Firm Practice Areas: Administrative & Regulatory; Appellate Practice; Civil Litigation; Condemnation; Construction Law; Government Relations; Mediation-Arbitration; Mergers & Acquisitions; Product Liability BUSINESS: Business Disputes; Business Divorce & Disputes; Business Litigation; Corporate Director and Officer Liability; Corporate, Business Planning, & Formations; Employment and Labor; Franchise Law; General Business Transactions; Government Programs for Businesses; Insurance Coverage Litigation; Intellectual Property; Legal Business Solutions; Securities Litigation; Telecommunications FAMILY & PERSONAL: Criminal Investigations, Litigation, & Defense; Elder Law; Estate Planning & Trusts; Family Law; Insurance Law; Personal Injury & Wrongful Death; Private Client Law Firm Services; Probate Administration & Litigation FINANCE: Banking; Bankruptcy; Creditor's Rights; Financial Services (Default Servicing); Financing; Tax Lien Foreclosures REAL ESTATE: Environmental; Forcible Entry & Detainer (Eviction); Foreclosures (Judicial and Non-Judicial Trustee Sales); HUD Insured Loans; Indian Law; Land Use and Zoning; Owners' Association Law; Planned Community and Condo Law; Real Estate; Real Estate Development; Real Estate Litigation; Real Estate Transactions; Residential Foreclosure Litigation TAX: Tax TRANSPORT: Automotive.
Number of Attorneys: 63
Office Locations: Phoenix, AZ; Las Vegas, NV; San Diego, CA; Albuquerque, NM; Detroit, MI